"The Truman Show" (out now)
While there are no new extras on this edition of "The Truman Show," Peter Weir's minor masterpiece is now celebrating its 25th anniversary, with the same collection of bonus material that accompanied its previous Blu-ray release. But the movie gets a big upgrade where it counts – in both the picture quality (thanks to a new 4K master; the last time it was mastered was in 2008) and a new Dolby Atmos soundtrack. And really, the movie is the big draw of this disc. And you won't be disappointed. The movie really is a delight and if anything it has become even more timely and powerful. And if you haven't watched it in a while – why not watch it again now? It hasn't looked or sounded this good in over two decades.
"After Hours" 4K (out now)
One of Martin Scorsese's best, most underrated features finally comes to home video – in a gorgeous 4K presentation courtesy of Criterion, stuffed to the gills with bonus features. If you've never seen "After Hours," Griffin Dunne plays a yuppie (he calls himself a "word processor") who, after being charmed by a gorgeous stranger (a luminous Rosanna Arquette), goes on a wild nocturnal odyssey through the streets of lower Manhattan. At the time of its release, it was well received by critics but met with indifference from audiences. The fact that this is the first Blu-ray release of the movie ever really says something. Thankfully, it was worth the wait. This 4K transfer is absolutely gorgeous; Michael Ballhaus' cinematography is lovingly presented. And the sound is just as wonderful, with Howard Shore's minimal electronic score sounding like a million bucks. And, as expected, the bonus material is just as good as the presentation – there's an archival commentary track that features new material from producer Amy Robinson and Dunne, a new documentary featuring Dunne and Fran Lebowitz, deleted scenes, a documentary about the look, a trailer and an archival doc. Finally, "After Hours" has gotten its due.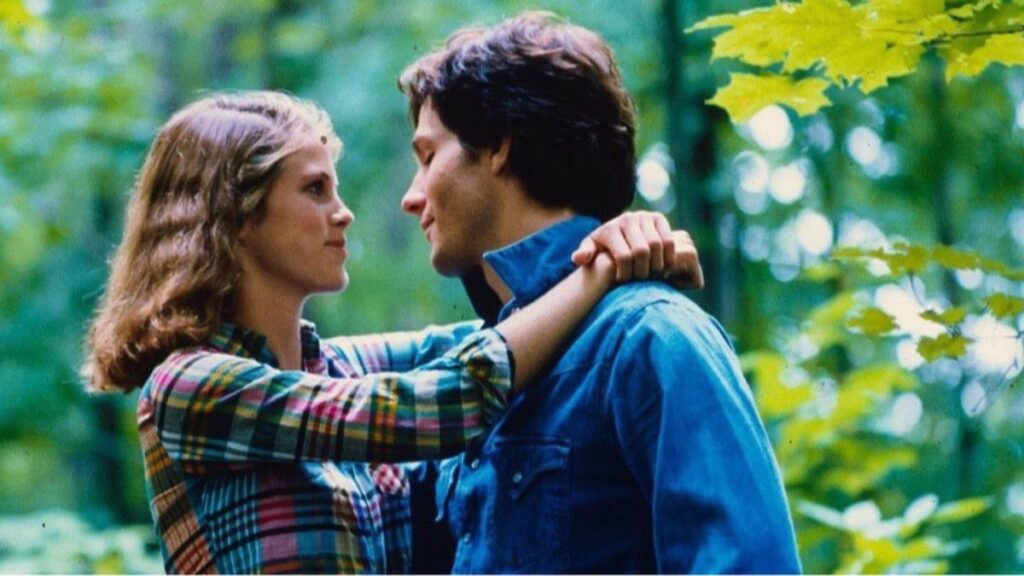 "The Burning" 4K
Honestly, does "The Burning," a marginal 1980s slasher movie that has since achieved cult classic status, really need a deluxe 4K release? No. But we sure are thankful we have it. If you've never seen "The Burning," it's loosely based on the Cropsey legend that you hear about in New England (there's a pretty good documentary from a few years ago about the legend) and features a bunch of kids getting killed by a burnt up maniac at a summer camp. (It was also the feature debut of Jason Alexander, Holly Hunter and Fisher Stevens.) The movie was co-written by Bob Weinstein and produced by Harvey (ew) and features editing by Jack Sholder, who would direct the similar "Alone in the Dark" a year later before helming "Nightmare on Elm Street 2" and the genuinely wonderful "The Hidden." The disc boasts a new 4K transfer and a DTS-HD Master Audio Dual Mono mix, and is festooned with special features (this is a Shout Factory release, after all), including two audio commentary tracks, a documentary about Tom Savini's make-up effects, docs devoted to the editing and some of the performances, plus still galleries covering the movie and its marketing materials (among others).
"Scream VI" (out now)
"Scream VI" rules. It's even better than last year's "Scream," which effectively resurrected the franchise, putting the new characters (including Melissa Barrera and Jeanna Ortega) in a new city (New York City) and pitting them against a new Ghostface (this one with an encyclopedic understanding of the previous movies/killings). It's good, grisly fun. And this package, with a great 4K transfer and Dolby Atmos soundtrack, excels, especially with a small collection of brief documentaries and a commentary track with directors Matt Bettinelli-Olpin and Tyler Gillett, executive producer Chad Villella, and co-writers James Vanderbilt and Guy Busick. This release is scary good.
"The Watermelon Woman" (out now)
"After Hours" isn't the only forgotten favorite that Criterion is bringing back to life this month. "The Watermelon Woman," a classic of the 1990s independent film scene that has since been largely forgotten, is now back with a great deluxe package. The brainchild of Cheryl Dunye, who wrote, directed, edited, produced and starred, it's a wonderful and warm comedic drama about a video store clerk (Dunye) who is looking for love and who uncovers the story of Fae Richards (Lisa Marie Bronson) aka The Watermelon Woman, a performer from the 1930s known for her regressive roles. Made for $300,000, partially thanks to a National Endowment for the Arts grant, it sparked controversy thanks to a sequence that some thought was too extreme. Screw 'em! This disc features a transfer based on a 2K digital restoration, supervised by director Cheryl Dunye, cinematographer Michelle Crenshaw, and producer Alexandra Juhasz, in collaboration with the Outfest UCLA Legacy Project, with 3.0 surround DTS-HD Master Audio soundtrack, plus new interviews with Dunye, several of her short films and more.
"To Live and Die in L.A." 4K (out now)
There are some who think that "To Live and Die in L.A." is the lesser version of filmmaker William Friedkin's earlier "The French Connection" (and on the opposite coast). Of course, this is wrong. "To Live and Die in L.A." is just as good as "The French Connection." William Peterson plays a reckless, morally ambiguous Secret Service agent hunting down a vicious counterfeiter (Willem Dafoe) with his more straight-laced partner (John Pankow). That's pretty much all you need to know. Just rest assured that the car chases are just as good, the shootouts just as thrilling and the score (by Wang Chung) remains one of the best, most underappreciated scores of the last few decades. This release features a new 4K transfer and a Dolby Atmos mix (oooh that score is going to sound sweet), along with a plethora of special features that appeared on previous releases. It really doesn't get much better than "To Live and Die in L.A." Especially in 4K.
"Hugo" 4K (out now)
Everything's coming up Scorsese this month! In addition to "After Hours," Arrow is bringing a new "Hugo" box set to the masses, which includes the movie's 4K debut and a new high-def transfer for the 2D and 3D versions of the movie. There's also a bonus disc full of special features devoted to this whimsical 2011 feature which, incredibly, was nominated for 11 Oscars (including Best Picture). That's not a knock on the movie, by the way. It's just surprising. Those special features include new video essays on Georges Méliès and the history of early film, plus archival features on the making of Scorsese's family favorite. It might not be the filmmaker's best film, but the tale of a young boy living inside a Parisian train station (Asa Butterfield) is one of his most charming. Now where's our 4K special edition release of "Bringing Out the Dead?"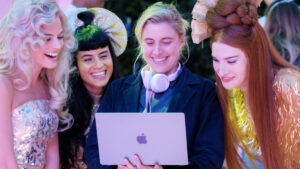 The Ranown Westerns 4K Box Set (out now)
In a month full of great releases, this box set from Criterion is the crown jewel. "The Ranown Westerns" (named for the production company run by star Randolph Scott and producer Harry Joe Brown) is comprised of five western films from journeyman American filmmaker Budd Boetticher that starred Scott. The movies collected here are "The Tall T," "Decision at Sundown," "Buchanan Rides Again," "Ride Lonesome" and "Comanche Station." (It's unclear why the other two westerns Boetticher and Scott made during the same period in the late 1950s, "Seven Men from Now" and "Westbound," weren't included.) That's okay because the 4K transfers on the three 4K discs here (with three more Blu-ray discs for those without a 4K player), look and sound exceptional and the extras collected here, including archival introductions by Taylor Hackford and – again! – Martin Scorsese, commentary tracks and Super 8 home movies of "Comanche Station," nicely fill out the package.
"One False Move" 4K (out now)
One of the best movies of the 1990s finally arrives in high-def home video, with a deluxe package from Criterion. (Seriously, they are killing it this month.) Carl Franklin's "One False Move," written by Billy Bob Thornton and Tom Epperson, is a lean, mean crime thriller. It follows a pair of psychopaths (Thornton and Michael Beach), who travel with a young woman (Cynda Williams) to the tiny town of Star City, Arkansas after committing some grisly murders in Los Angeles. Down in Star City they run afoul of a plucky young sheriff with his own demons (Bill Paxton). The script is whip-smart, the performances uniformly flawless and the direction by Franklin sharp and unsparing. While critically lauded upon release (it was a favorite of both Gene Siskel and Roger Ebert), it has somewhat faded into obscurity over the year. Thankfully, Criterion is bringing it back with a new 4K transfer and new 2.0 DTS mix, a new 30-minute chat with Franklin and Thornton and an archival commentary track featuring Franklin. This is a release worth traveling to Star City for.