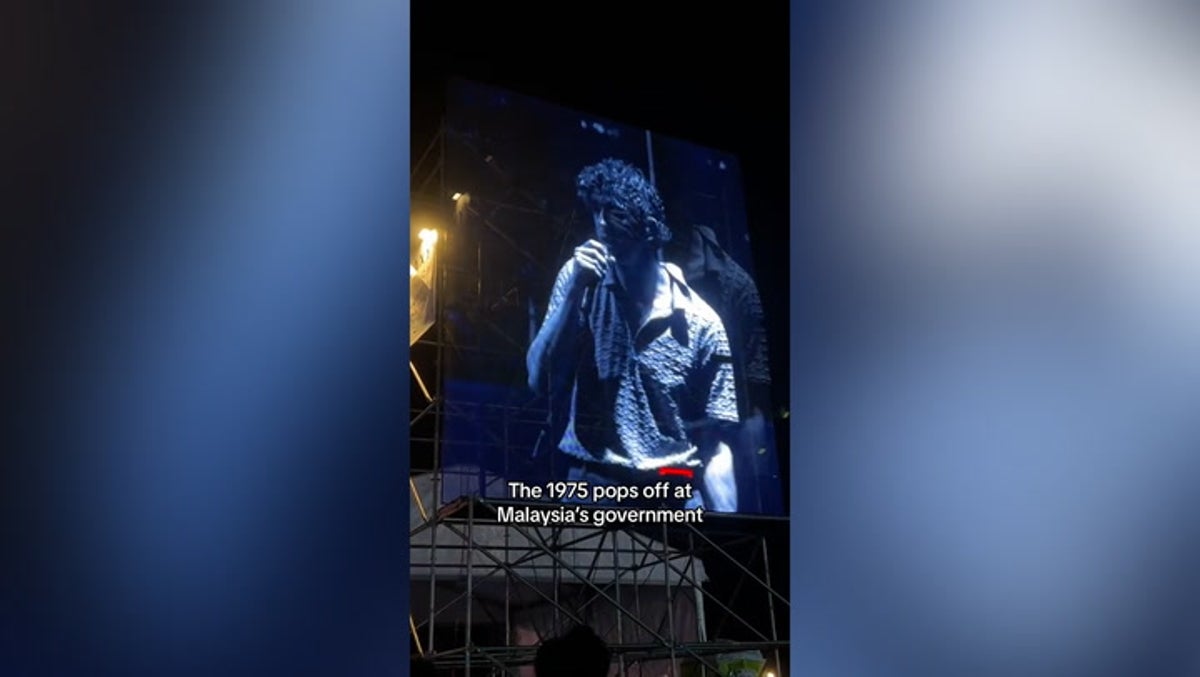 The 1975 frontman Matty Healy delivered a speech attacking Malaysia's anti-LGBT+ laws during a festival performance in the country on Friday night (21 July).
As the band performed at the Good Vibes Festival, Healy addressed the audience in a profanity-laden speech before kissing bass player Ross MacDonald.
The festival, due to continue over Saturday and Sunday, has since been cancelled by organisers.
Homosexuality is illegal in Malaysia and punishable by 20 years in prison.
"I don't see the f****** point of inviting The 1975 to a country and then telling us who we can have sex with," Healy said.
The Malaysian government has also banned The 1975 from ever performing in the country again.