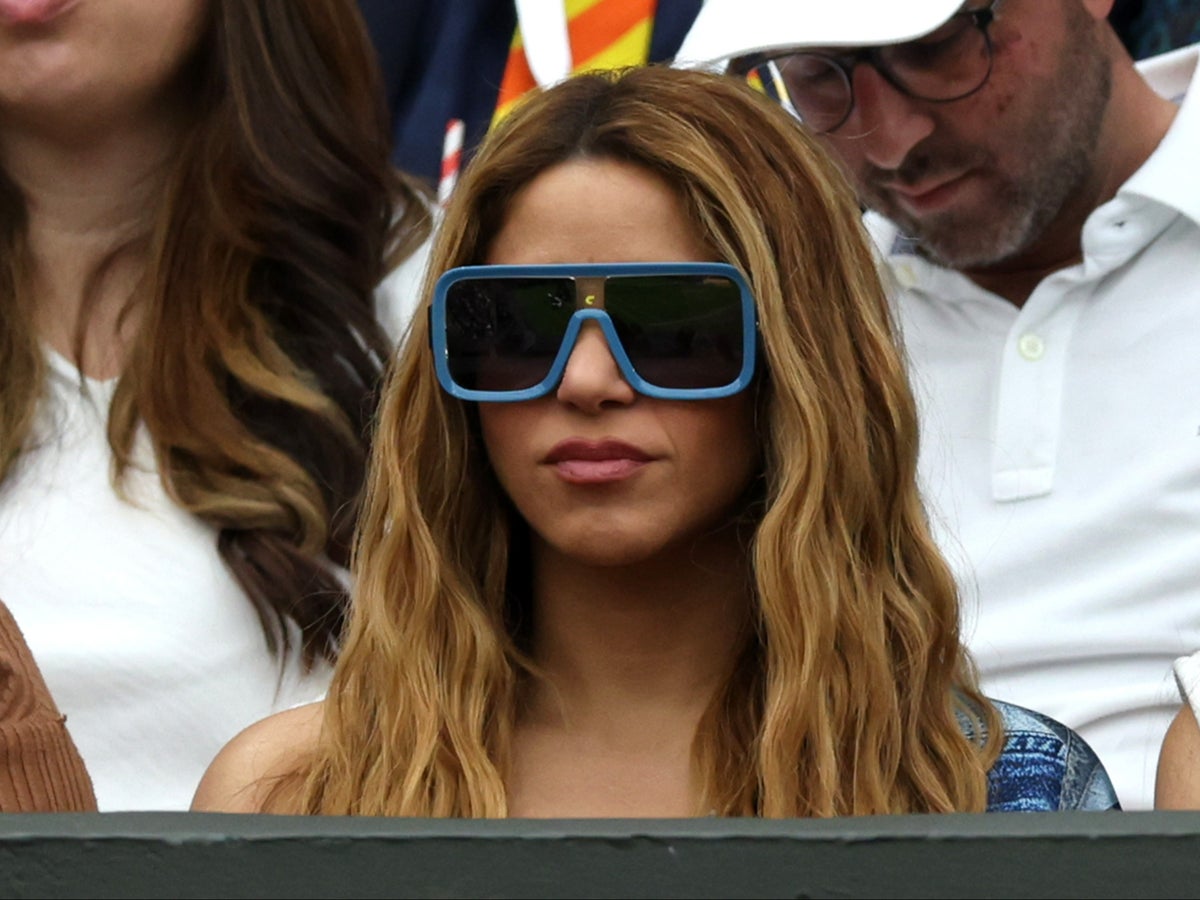 Shakira is facing a new probe into her taxes following allegations of tax fraud against the singer.
The "Hips Don't Lie" singer is expected to stand trial later this year after allegedly evading €14.5m (£12.6m) in tax.
On Thursday (20 July), a Spanish court said that it has launched a seprate, new investigation against the Colombian singer – real name Shakira Isabel Mebarak – linked to allegations of income and wealth tax fraud from 2018.
The court, which is based in the town of Esplugues de Llobregat, near Barcelona, did not provide further details.
The Independent has contacted Shakira's representatives for comment.
The singer, 46, is expected to appear in court later this year to face tax allegations made against her by the Spanish government.
Shakira has denied the allegations, calling them "false" and saying that she has paid everything she owes to the government.
"It is well known that the Spanish tax authorities do this often not only with celebrities like me, it also happens unjustly to the regular taxpayer," she said in an interview in September 2022.
"It's just their style. But I'm confident that I have enough proof to support my case and that justice will prevail in my favour."
Prosecutors claim that the singer stopped paying taxes in Spain in 2012, 2013 and 2014, while using shell companies to conceal control of assets between 2012 and 2014, with her name only appearing on forms in countries considered tax havens.
Shakira, however, claims that her fiscal residence was in the Bahamas between 2012 and 2014 and that she was in Spain "sporadically" during that time, so she was exempt from having to pay Spanish income tax.
Prosecutors argue that the pop star was actually living in Barcelona for more than six months of the year. At the time, Shakira was in a long-term relationship with Barcelona footballer Gerard Piqué since 2011, and the couple share two sons. The pair announced that they had split in June 2022.
In July 2021, a judge ruled that there were "sufficient indications" for Shakira to go to trial. If found guilty, she could face up to eight years in jail.