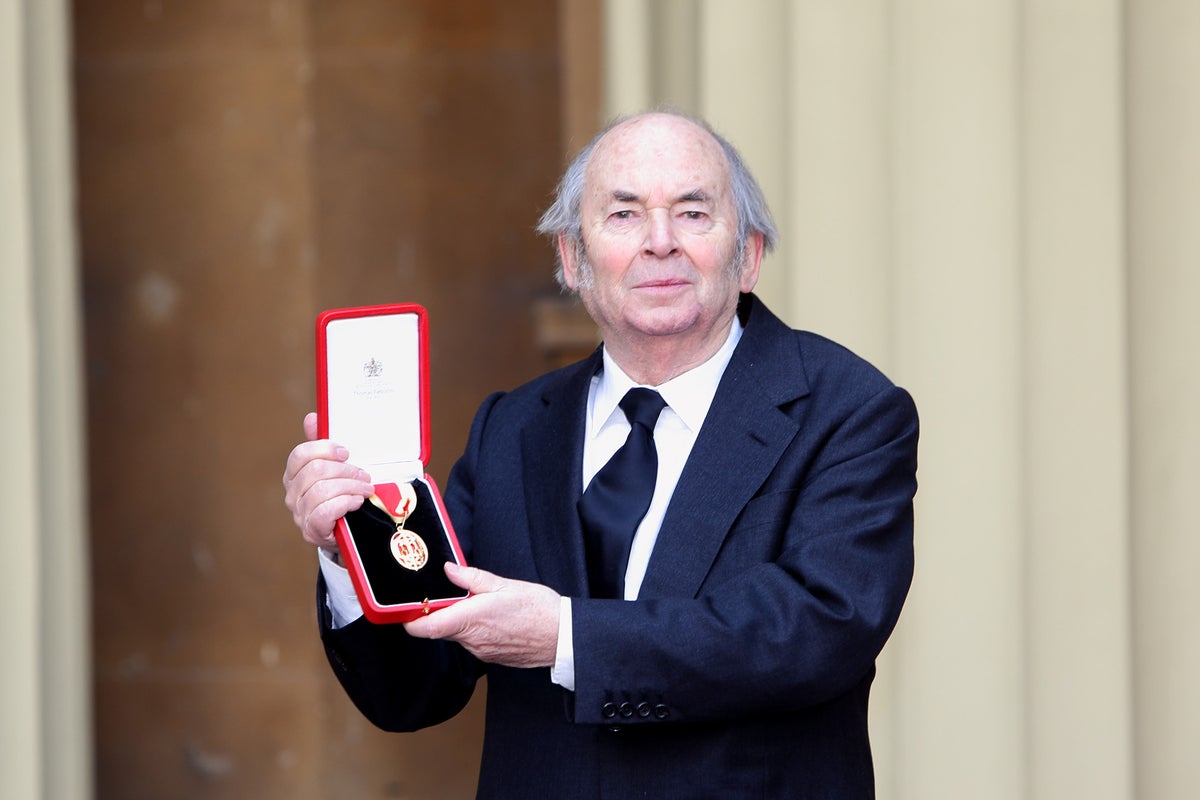 If "sensitive" people had "their way" then children's author Roald Dahl would not have written The Twits, Sir Quentin Blake has said.
The illustrator, 90, is best known for his lengthy collaboration with Dahl which began with his artwork for the 1978 story The Enormous Crocodile.
He went on to illustrate other children's classics by Dahl including Matilda, The BFG and The Twits.
Sir Quentin spoke to The Telegraph after the Roald Dahl Story Company and Puffin Books conducted a review of Dahl's classics, which led to the removal or rewriting of content deemed offensive.
He told Saturday's paper: "What is fascinating to me is to think what Roald would have said about it.
"I'll leave it in the region of imagination but I'm sure it would have been very down to earth. He was completely against this kind of thing, and rightly so."
Following a backlash, Puffin UK announced in Feburary that the Roald Dahl Classic Collection will "keep the author's classic texts in print" as they were intended.
The publisher said the Puffin Roald Dahl books, which have been rewritten to cater for the sensitivities of modern audiences and for young readers, will continue to sit alongside the collection and people can choose which one they want.
Speaking about children enjoying rude descriptions, Sir Quentin said: "That's what they like. If the sensitive had had their way, he'd never have written The Twits at all."
He also said that if publishers wanted to change his drawings in Dahl's books then they would have to come to him, as he owns the copyright.
Sir Quentin, who has created much-loved characters of his own including Mister Magnolia, Clown and Mrs Armitage, also said that "winding people up" was a part of who Dahl could be.
Dahl died in November 1990 aged 74.
The Dahl family and The Roald Dahl Story Company said in 2020 they "deeply apologise" for the "lasting and understandable hurt" caused by his "antisemitic statements".
They added: "Those prejudiced remarks are incomprehensible to us and stand in marked contrast to the man we knew and to the values at the heart of Roald Dahl's stories, which have positively impacted young people for generations.
"We hope that, just as he did at his best, at his absolute worst, Roald Dahl can help remind us of the lasting impact of words."
The Roald Dahl Museum put a statement at its entrance earlier in the week which addressed Dahl's comments about Jewish people.
On Tuesday, the museum's website said that it condemned his "undeniable and indelible racism".
Following a consultation with a Jewish organisation, the charity had developed education resources which will be available in autumn 2023.