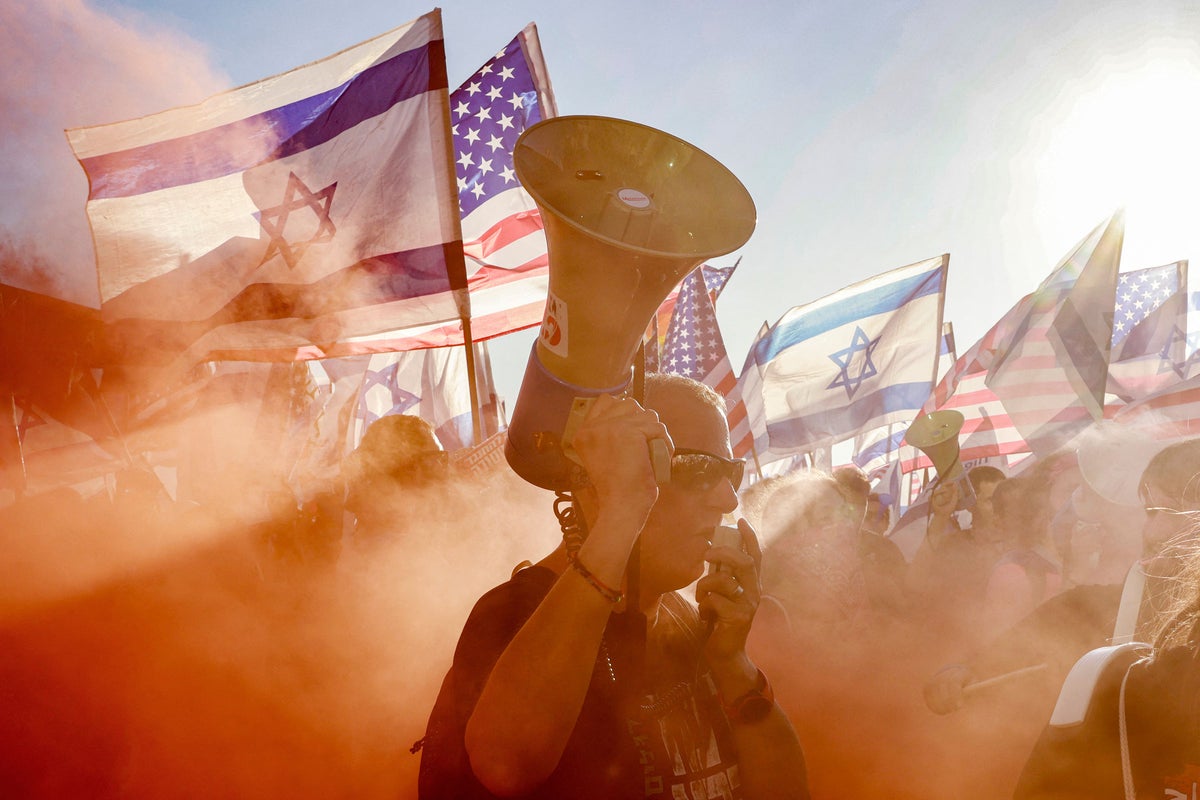 Each week the picture editors at The Independent sort through hundreds of thousands images sent into us by photography agencies from all around the world.
These are some of the most eye-catching and the most striking images from culture, news, politics, sport and lifestyle.
You can also keep up with the latest photography making headlines via our Instagram.
Artist Laia Estruch poses inside her braid-shaped sound sculpture, Trena, on display at the MNAC Museum in Barcelona, Spain.
A boilermaker works on a horse sculpture as part of the restoration of the Apollo on his Chariot fountain at the Coubertin Foundation in Saint-Remy-les-Chevreuses, Paris.
An Indonesian worker clears driftwood and plastic washed ashore at a beach in Banda Aceh.
Children prepare to scatter for the Small Bull Run during the Festival of San Fermin in Pamplona, Spain.
Tracy Seven shows affection for her Beef Shorthorn as she prepares cattle for today's Great Yorkshire Show at the Showground in Harrogate.
A health worker takes care of newborn babies on a ward at a maternity hospital, on World Population Day, in Chennai, India.
Novak Djokovic falls over the net during his singles fourth round match at Wimbledon.
A woman looks at gravestones during a funeral ceremony for 30 newly identified Bosnian Muslim victims at the Potocari Memorial Center and Cemetery in Bosnia and Herzegovina. Yesterday marked the 28th anniversary of the beginning of the Srebrenica genocide.
A couple hug as they admire the Beyond Submergence art installation at Propyard, Bristol.
Fans attempt to get autographs and pictures near the practice courts at Wimbledon.
US President Joe Biden during a ceremonial welcome in the Quadrangle at Windsor Castle.
An opposition supporter reacts as a teargas canister explodes in front of him during demonstrations with Kenya Police Officers in Nairobi.
Stage 13 of the Tour de France in the Jura mountains.
The Champs-Elysees during the annual Bastille Day military parade in Paris.
Mirra Andreeva in action during her third round match at Wimbledon.
Medical workers rally against the government's labour policy in the South Korean capital.