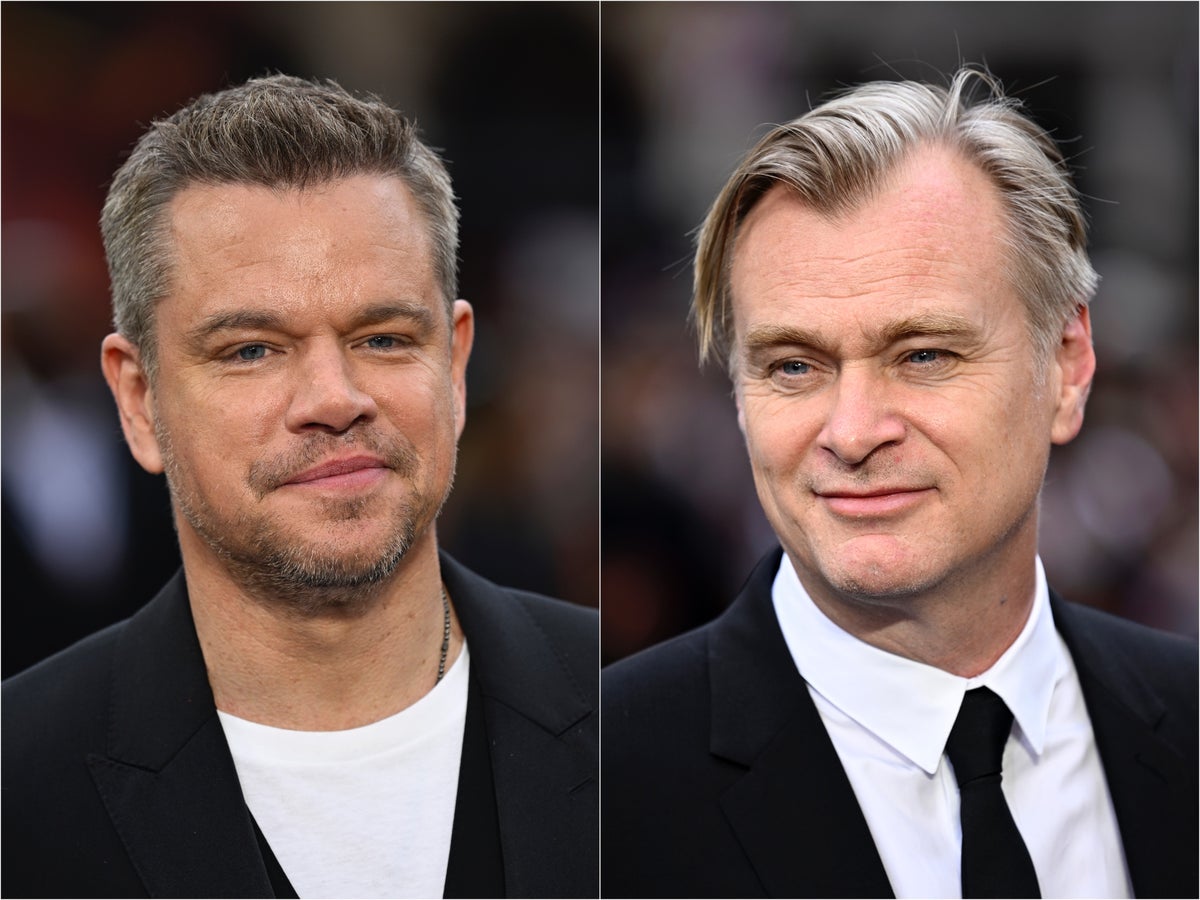 Matt Damon got personal in a recent interview with his Oppenheimer castmates.
The 52-year-old Good Will Hunting star plays Lt Leslie Groves Jr, director of the top-secret Manhattan Project in Christopher Nolan's new J Robert Oppenheimer biopic starring Cillian Murphy as the "father of the atomic bomb".
During a roundtable interview with Nolan, Murphy, and fellow cast members Emily Blunt and Robert Downey Jr, Damon surprisingly revealed a promise he made to his wife during couple's therapy.
"This is going to sound made up, but it's actually true," he told his colleagues in the conversation for Entertainment Weekly.
"I had – not to get too personal – negotiated extensively with my wife that I was taking time off. I had been in Interstellar, and then Chris put me on ice for a couple of movies, so I wasn't in the rotation," Damon joked of the director who famously enjoys working with actors on a recurring basis (Murphy, for example, has now appeared in six Nolan pictures).
"But I actually negotiated in couples therapy ­– this is a true story – the one caveat to my taking time off was if Chris Nolan called," he said.
"This is without knowing whether or not he was working on anything, because he never tells you. He just calls you out of the blue. And so, it was a moment in my household."
"Even modern psychology has a caveat…" Downey joked to his costar.
"For Chris!" Damon responded.
Damon has been married to Luciana Barroso since 2005; the couple share four daughters together.
"[It's] a fun way to do it," Nolan said of calling actors out of the blue with job offers. "But it means that it's very difficult to call you to go out to dinner or something. Because every time you answer the phone it's like, what's it going to be?"
Previously on the press tour for Oppenheimer, Damon recalled falling "into a depression" while filming a particularly regrettable movie project.
"Without naming any particular movies… sometimes you find yourself in a movie that you know, perhaps, might not be what you had hoped it would be, and you're still making it," he said.
"And I remember halfway through production and you've still got months to go and you've taken your family somewhere, you know, and you've inconvenienced them, and I remember my wife pulling me up because I fell into a depression about like, what have I done?"
Oppenheimer is out in cinemas on 21 July.