Lea Salonga had strong words after unsettling video showing unauthorized fans just outside her dressing room seeking photos went viral. "That attitude of entitlement gets a f–k that s–t from me," Salonga tweeted Sunday in response.
The legendary singer/actress, who plays Imelda Marcos in "Here Lies Love," was filmed in her personal dressing room after the production.
In the video, Salonga is seen taking photos with authorized fans. But two Filipino fans — one male and one female — lingered outside her door and requested their own photos.
"Who are you? I'm so sorry I don't know who you are," Salonga said.
"We're just a fan," the male fan — whom Playbill identified as Cristopher Retokelly Carpila — responded. "Please?"
Sneaking backstage without authorization, especially to a talent dressing room or green room, is a breach of theater security and etiquette. Fans normally wait outside the stage door to get photographs and autographs.
"Unless you're on the guest list, we cannot have you back here. So you'll have to go to the [stage] door. I'm sorry because if I allow this now, other people will take advantage," an exasperated Salonga replied.
The female friend tried to name drop producer Giselle "G" Töngi but Salonga insisted they weren't on list.
"Sa pinto," repeated in Tagalog, which translates to "at the door." "Kasi kung wala ka sa lista hindi ka puede papasok" she added, which translates to "Because you're not on the list, we can't let you enter."
Salonga then instructed the fans to meet her inside the stage door and appeared to concede and take photos with them.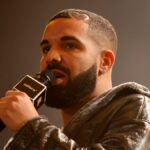 Afterwards, she took to Twitter to state her displeasure with the situation. She also said she spoke with Töngi, who did not know who the fans were.
"Just a reminder… I have boundaries. Do not cross them. Thank you," she tweeted on her official account, which has over 5.5 million followers.
In another thread, a follower made a comment about the entitlement of Filipino fans.
"That attitude of entitlement gets a F–K T–T S–T from me," Salonga wrote. "The money you pay for a theater/concert ticket does not mean all-access. You pay for that performer's art, and that's where it stops. I gotta say, the folks at the stage door have been so incredibly kind, which only makes us (well, me) enthusiastic to say hello and spend the time to talk to them."
Reps for the play and Salonga did not immediately respond to TheWrap's request for comment.
However, on Monday, Salonga tweeted that the issue was brought up to the highest eschelons of the play's producing team. "I for one will no longer be entertaining near those innermost spaces to ensure that security will have eyes on me at all times."
"It's unfortunate that this had to happen at all," said the screen legend, who is best know for starring in "Les Miserables" and providing the singing voices of Jasmine in "Aladdin" and Fa Mulan in "Mulan." "Folks need to be reminded that although we are public figures we need our private spaces, and will be guarding those sacred places with fervor."
The incident follows several recent incidents where singers, including Kelsea Ballerini and Harry Styles, were injured by fan-thrown obejcts while on stage.
"Here Lies Love" opens on Thursday, July 20 at the Broadway Theatre.