The shiny new DCU is only a few months old and yet it's already becoming a pretty crowded place. New DC Studios co-CEO James Gunn has begun his relaunch of the cinematic universe in earnest, as the currently ongoing casting process for Superman: Legacy has already raised the hype for the summer 2025 reboot of the Man of Steel's adventures through the roof in the DC fan community.
Gunn has promised that Legacy will introduce us to "a world where superheroes exist and have existed for quite a while," so this isn't going to be a slow drip-feed of familiar characters like both the MCU and the DCEU before it but a crash-course into the rich, storied DC universe that comic book readers are already familiar with. So who are all the superheroes cast and/or confirmed to appear in the DCU to date? Here's everything you need to know.
Blue Beetle
It's true, although Superman: Legacy is being pegged as the true beginning of the DCU, James Gunn has confirmed that Blue Beetle is the first real DCU character. Cobra Kai's Xolo Maradueña was cast as Jaime Reyes back in August 2021, well over a year before Gunn was even hired himself, and yet its release in August 2023 means it's in prime placement to be retconned as an early sign of the coming franchise reboot. With any luck, then, Maradueña will be invited back for more projects.
Superman
Just like Henry Cavill kicked off the DCEU, and Christopher Reeve pioneered the whole superhero movie craze in the first place, Superman is launching the DCU. After an exhaustive search, David Corenswet — a man who looks the part so much he could be an AI rendering of the comic book character brought to life, and I mean that in a nice way — was hired in June 2023 to star in Legacy, opposite Rachel Brosnahan as Lois Lane. Let's hope he has a more straightforward career as Kal-El than Cavill.
Mr. Terrific
This is James Gunn we're talking about so obviously he's not wasting anytime in bringing more obscure comics characters to the big screen alongside the usual suspects. For starters, Michael Holt aka Mr. Terrific will appear in Superman: Legacy, with Edi Gathegi cast as the scientific genius and Olympic-level athlete, who's known to be the third-smartest man in the DC universe (behind Bruce Wayne and Lex Luthor). This is Gathegi's second time in a superhero film after 2011's X-Men: First Class, in which he played Darwin.
Hawkgirl
We just met Aldis Hodge's Hawkman in Black Adam, and while Dwayne Johnson's anti-hero is unlikely to factor into the DCU, it seems Gunn has plans for the Hawks. Isabela Merced, essentially poached from Sony as she's already due to start in Spider-Man spinoff Madame Web, has likewise joined the cast of Superman: Legacy as Hawkgirl. Kendra Saunders, most known from the Justice League animated series, is either a reincarnated Egyptian princess or an alien warrior, depending on the continuity.
Metamorpho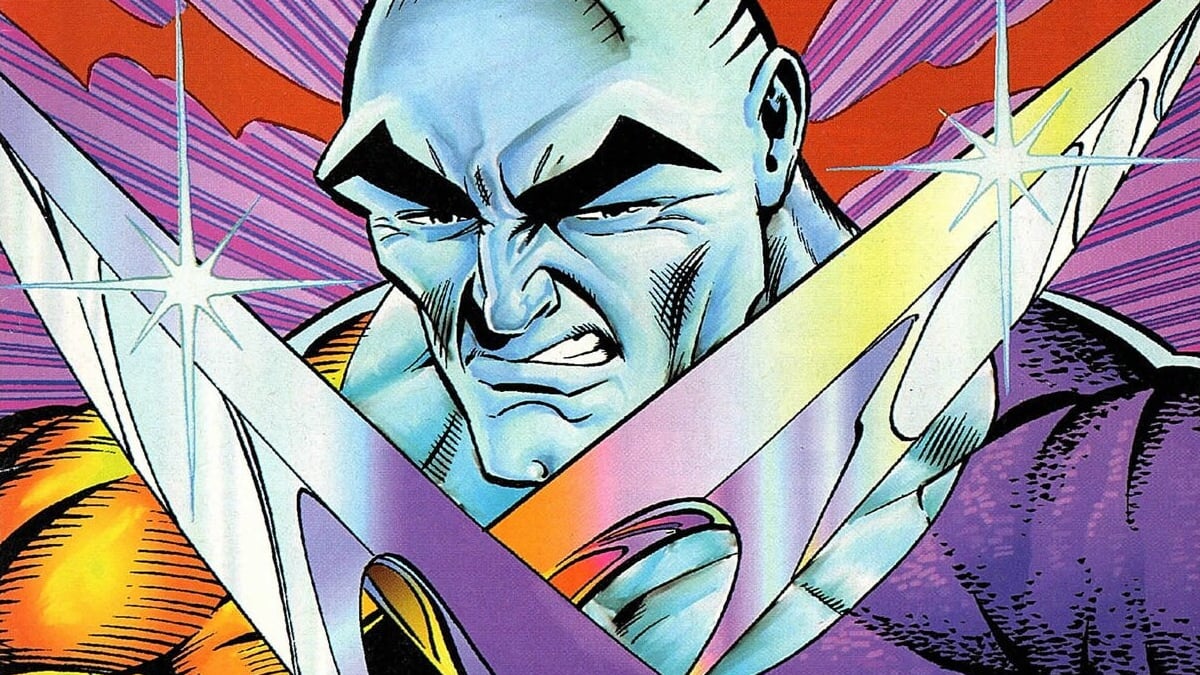 When adventurer Rex Mason discovered the Orb of Ra, he was transformed into a shifting mass of chemicals and reborn as Metamorpho. In the DCU, Metamorpho is to be played by Barry star Anthony Carrigan, who already has history in the DC multiverse after playing Victor Zsasz in Gotham. With Metamorpho's entrance, Gunn has brought together two out of four members of The Terrifics, DC's answer to the Fantastic Four.
Green Lantern Corps
It's fair to say the DCEU well and truly wasted the vast potential of the Green Lantern Corps, so it's encouraging that Gunn looks not to be repeating that mistake. The Lanterns TV series is in development, described as True Detective-style buddy cop show in which John Stewart and Hal Jordan will team up to solve an Earth-based mystery. In the more immediate term, Nathan Fillion has been cast as Guy Gardner in Superman: Legacy. And, yes, he will have the red-headed bowlcut.
Creature Commandos
A bit like the Suicide Squad mixed with Universal's Dark Universe, the Creature Commandos animated series will introduce Amanda Waller's other black-ops team comprised of classic monsters. Their number includes Eric Frankenstein (David Harbour), the Bride of Frankenstein (Indira Varma), the amphibious Nina Mazursky (Zoë Chao), the radioactive Doctor Phosphorous (Alan Tudyk), and original-to-the-screen character Princess Illana Rostovic (Maria Bakalova). Sean Gunn plays both android G.I. Robot. and Weasel, returning from The Suicide Squad. Frank Grillo is Rick Flag Snr.
Batman and Robin
That's it for the characters who have been cast at the time of writing, but there are plenty more coming. At the top of the pile, of course we have the Dark Knight himself, plus the Boy Wonder, returning to live-action cinema for the first time since 1997. As helmed by The Flash's Andy Muschietti, The Brave and the Bold will focus on Bruce Wayne's bond with his long-lost son, Damian Wayne, who becomes Robin. Fans are hoping other Bat-Family members, such as Dick Grayson and Tim Drake, will likewise appear.
Swamp Thing
The only other DCU project to have a director attached at this point is Swamp Thing, which will be written and directed by Indiana Jones and the Dial of Destiny's James Mangold. The star of two 1980s B-movies and a sadly short-lived streaming series, Swamp Thing is the living lump of green sludge that Dr. Alec Holland becomes when he falls into a mutagenic swamp. The guardian of the Green, the force that binds all plant-life, Swamp Thing is a mystical, tragic character with oodles of potential to explore.
The Authority
Perhaps the most left-field project Gunn greenlit for the DCU's Chapter One is The Authority, a movie based on the superhero team who originally hailed from the WildStorm universe that was eventually folded into DC canon. Their roster includes the electrokinetic Jenny Sparks, Jack Hawksmoor — he bonds with cities to draw power from them, it's kinda hard to explain — Tibetan winged warrior woman Swift, and fan-favorites Apollo and Midnighter — essentially Superman and Batman analogues who are a married couple.
Booster Gold
James Gunn has said he's open to casting all his Guardians of the Galaxy buddies in the DCU, and if he's looking to hire Chris Pratt anywhere then he really needs look no further than Booster Gold. The star of his own self-titled TV series, Booster is a failed football player from the 25th century who travels back in time with some future tech to become a glory-seeking superpowered pin-up, only to learn what it really means to be a hero. The character previously appeared on both Smallville and Legends of Tomorrow.
Supergirl
Last but not least, we just met Sasha Calle's Supergirl in The Flash, and wouldn't you know it, Gunn has plans to give the Girl of Steel her own solo outing in Supergirl: Woman of Tomorrow, as based on the Tom King comic of the same name. However, it's currently unclear whether Calle will be invited back for this project or not, although she's naturally interested. Given that Muschietti is being kept around, though, the chances of Calle being transferred over to the DCU alongside him are decent.