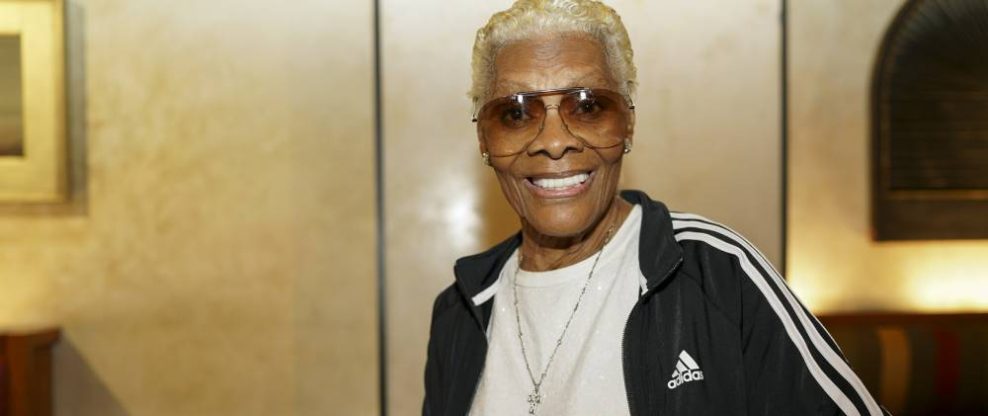 Dionne Warwick receives a SoundExchange Music Fairness Award. (Photo: by Lavan Anderson)
NEW YORK (CelebrityAccess) – SoundExchange, the music tech organization powering the future of music, has announced that five-time Grammy Award-winning legendary singer Dionne Warwick has been honored with the SoundExchange Music Fairness Award.
The accolade recognizes Warwick's advocacy work with SoundExchange and the musicFIRST coalition in support of the American Music Fairness Act (AMFA), a bill endorsed by SoundExchange, which would ensure artists are paid when their music is played on terrestrial radio.
"Dionne Warwick has been a fearless advocate and driving force in the fight to recognize that performers have been denied compensation for their work for more than a century," said Michael Huppe, President and CEO of SoundExchange. "There's no doubt that her enduring popularity and stature in the music industry, as well as her legacy of advocacy, has been critical in getting politicians, organizations, and her fellow musicians to pay attention to the issue. We are proud to honor Dionne for all her contributions to ensuring a fairer music industry."
Warwick was recently presented with the SoundExchange Music Fairness Award in New York City.
Warwick was front and center for the American Music Fairness Act Bill Launch Event in June 2021 and has been a committed advocate since. The "I Say A Little Prayer" singer authored an op-ed for USA Today urging radio stations to pay creators for the music played on their stations.
Warwick's SoundExchange Music Fairness Award honor comes in conjunction with the company's ongoing 20th-anniversary celebration. R&B singer Usher recently received the first SoundExchange Hall of Fame Award in recognition of being among the most streamed artists in the company's 20-year history.