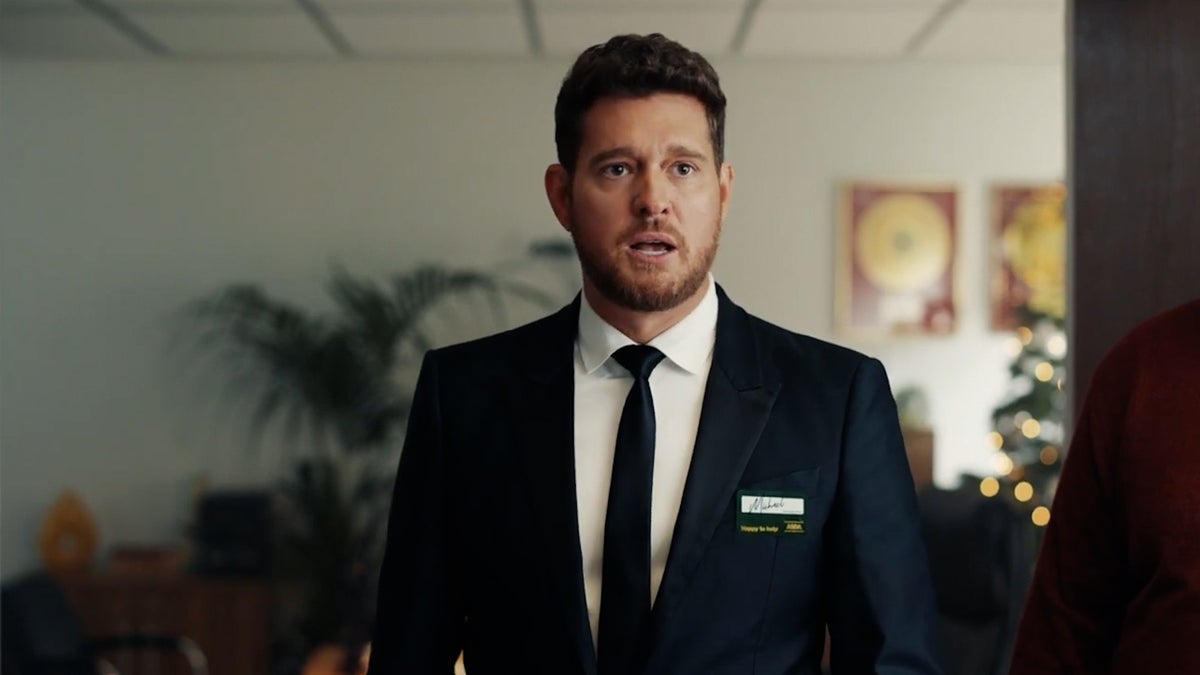 Asda have released the full version of their 2023 Christmas advert, and Michael Bublé is ditching the stage for the supermarket, transforming into an employee for the film.
Directed by Taika Waititi, the advert sees the Canadian singer promoted to 'Chief Quality Officer', deciding what the nation gets to tuck into this festive season.
He even dubbed maple pigs in blankets 'so last year' in favour of the brand's new truffle and parmesan offering.
"I took my responsibility very seriously", the singer joked in a statement.