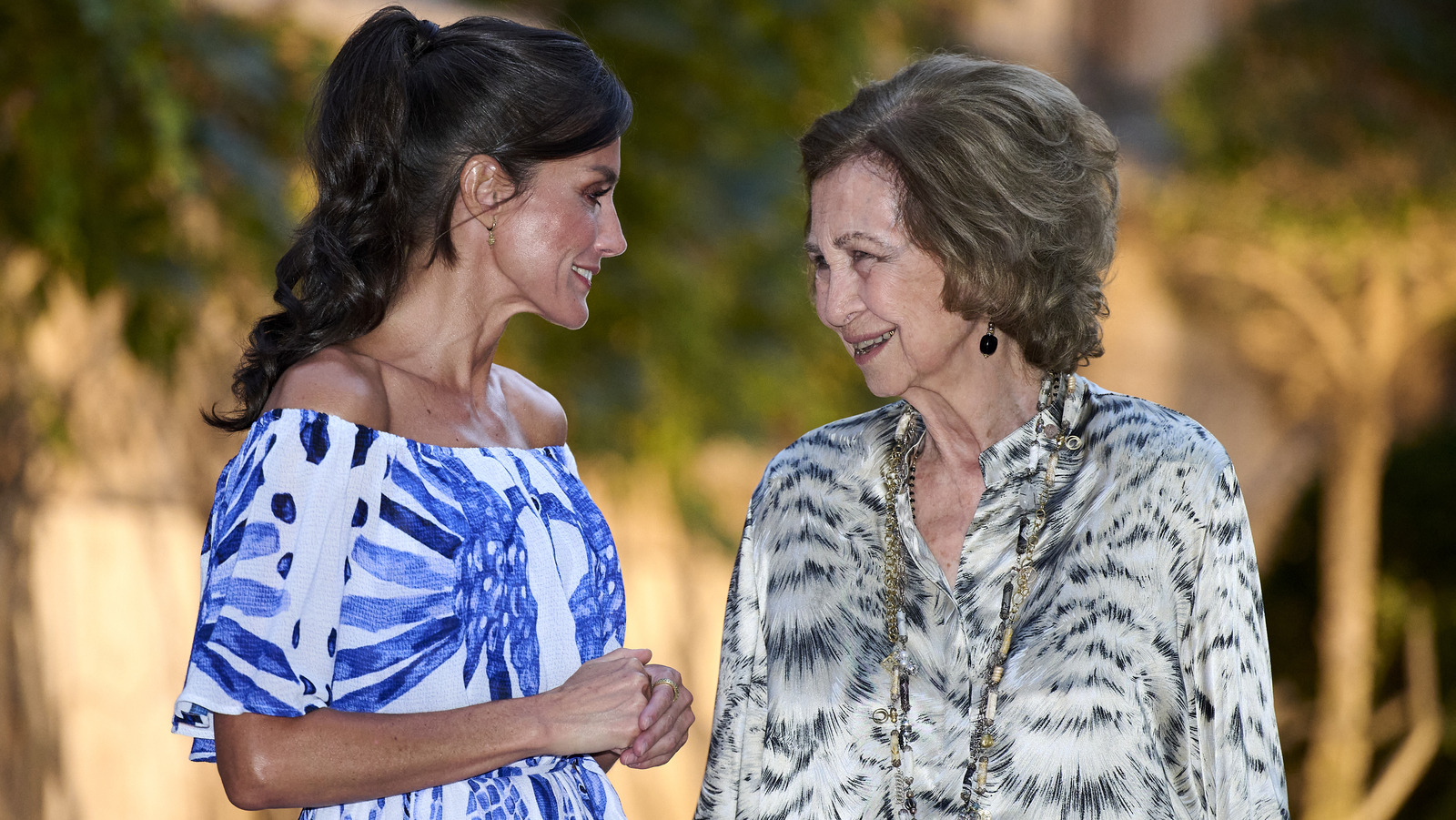 Despite their difficulties, Queen Sofía and Queen Letizia also appear to enjoy each other's company. A week after Easter 2018, the two women posed for photos with Princess Leonor and Infanta Sofía. In addition, Letizia smiled as she opened the car door for her mother-in-law that same day. In August 2022, the two women were spotted arm in arm enjoying family festivities during their vacation in Palma de Mallorca.  
However, not everyone saw unity. "If there is any bad blood  … it looks as though Letizia is keen to mitigate it via this apparent show of intimacy and friendship," body language expert Judi James informed Express. James noted that, while Letizia touched her mother-in-law's arm while talking to her, Sofía looked at the ground. 
On October 31, 2023, Leonor celebrated her milestone 18th birthday. As the heir to the Spanish throne, she took an oath of loyalty in the Spanish Parliament. While Felipe and Letizia watched their daughter take this historic step in her royal duties, former king Juan Carlos and Queen Sofía, were not present. However, Sofía's absence wasn't due to discord between her and Letizia. Sofía was asked to stay home since her husband was not invited, reportedly due to concerns about the scandals that eventually led to Juan Carlos' abdication. Instead, both Sofía and Juan Carlos got to spend time with their family at Leonor's party. 
Post source: The List