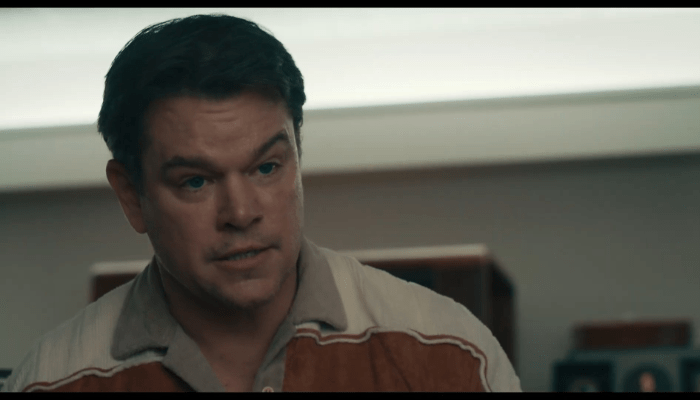 Air is Among the Top 30 Movies in the Running For Best Picture
Oscar season is soon coming up and several high-profile movies are in competition for Best Picture, including Air, Oppenheimer and Killers of the Flower Moon.
2024 will offer audiences one of the most unpredictable Academy Awards ceremonies in years with many great pictures competing for Best Picture. Movies like Air, Oppenheimer and Killers of the Flower Moon seem all but guaranteed to make the final cut while Barbie, American Fiction and Past Lives are planning to sneak their way into the parade thanks to the tremendous quality of those films and, hopefully, the loving support of members of the Academy.
Some personal favorites like Asteroid City and Priscilla have joined the top 30 major contenders, a fact which has fans of those movies destined to be keeping an eye on the results of the nominations when they are officially announced. Poor Things and The Color Purple are among the biggest movies set to be released this holiday season and early word of mouth is so strong that they also seem like contenders to make the final cut.
At this particular point in time, Christopher Nolan's Oppenheimer is the front runner for Best Picture but Killers of the Flower Moon and Air are right behind it. The fact that Air isn't a film of epic length will either help or hurt its chances at Oscar glory. It's the least obvious contender of the three aforementioned movies but its quality is of the highest caliber. Air could sneak in and win Best Picture simply if Oscar voters don't have the stamina to make it through Oppenheimer and Killers of the Flower Moon.
While I've rooted for Asteroid City, it may not, unfortunately, make the cut for the top 10 movies for Best Picture. This film was overshadowed by Wes Anderson's four shorter Netflix movies and Asteroid City only scored a "B" CinemaScore grade. More likely to take its place is Spider-Man: Across the Spider Verse which will likely win Best Animated Feature Film.
Don't count out Priscilla, Napoleon and Netflix's Maestro either to sneak into the race for Best Picture. Priscilla would bring a Sofia Coppola film back into the Oscar race again after a couple of decades while Maestro is said to have a shot at winning Best Actor (Bradley Cooper) and/or Best Actress (Carey Mulligan). Napoleon is another long one so that could stand in its way of Oscar glory or, consequently, be its ticket to Academy Award victory. However, right now, the smart money is on Oppenheimer to take home the gold.
Leave your thoughts on Air's inclusion in the 30 top films competing for Best Picture below in the comments section. Readers seeking to support this type of content can visit our Patreon Page and become one of FilmBook's patrons. Readers seeking more movie news can visit our Movie News Page, our Movie News Twitter Page, and our Movie News Facebook Page. Want up-to-the-minute notifications? FilmBook staff members publish articles by Email, Feedly, Twitter, Facebook, Instagram, Tumblr, Pinterest, Reddit, Telegram, Mastodon, and Flipboard. This news was brought to our attention by The Hollywood Reporter.